BCD
The buoyancy compensator device is used to adjust your buoyancy in the water and on the surface.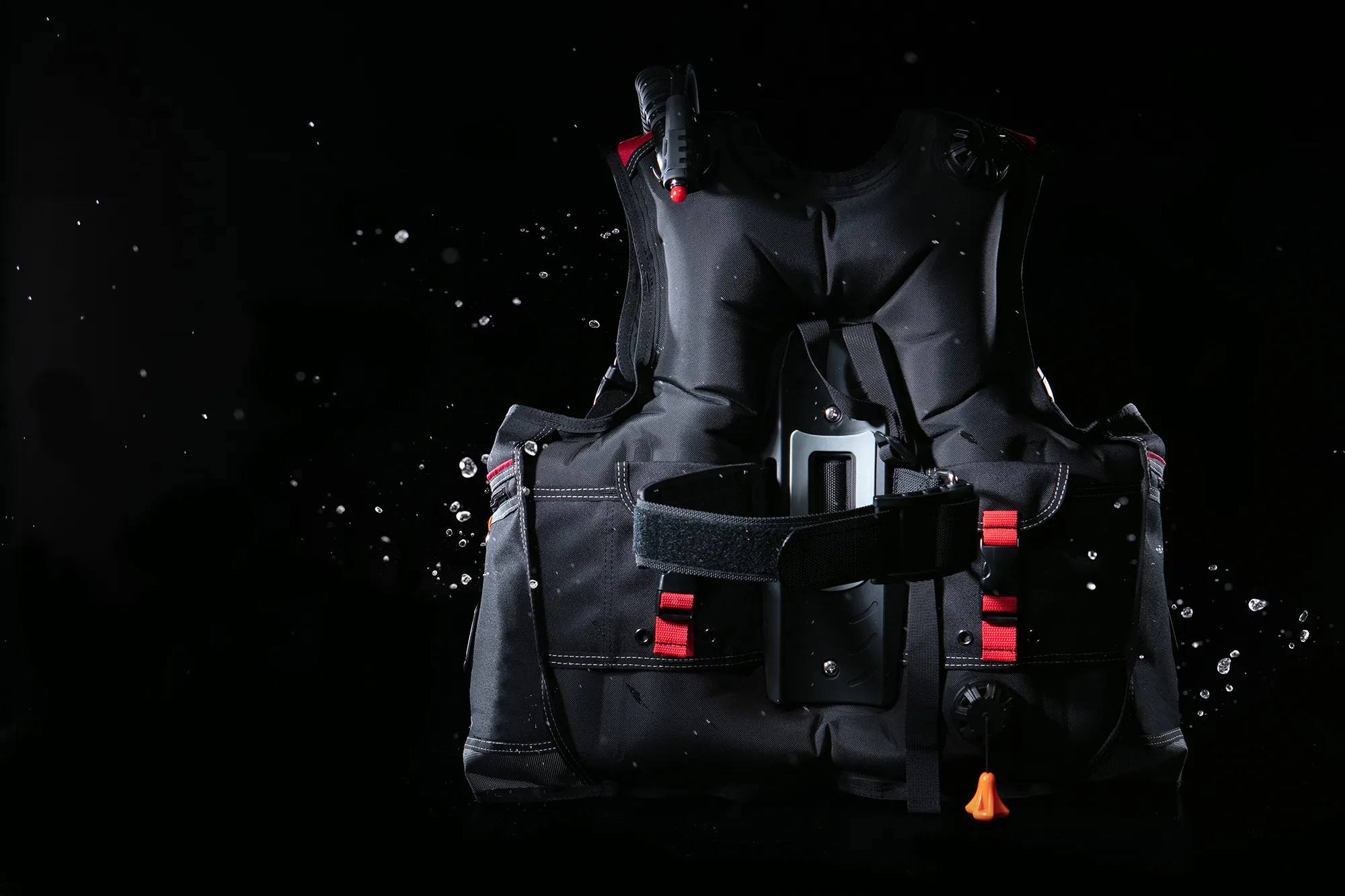 We have developed jacket-style, wing-style and rear airbag-style BCDs. The scope of our OEM and development varies from leisure to military. The vital function of a BCD is to regulate buoyancy, as well as ensure the stability and durability of the air bag.
Not only is the airbag burst testing performed at the development stage, the testing for filling and deflating also exceeds the standards by 14,000 times. We have also developed special testing equipment to effectively perform filling and deflating to ensure product safety and performance.