Fins
Fins are used to provide momentum to help us move forward during diving and good fins allow us to move forward with ease.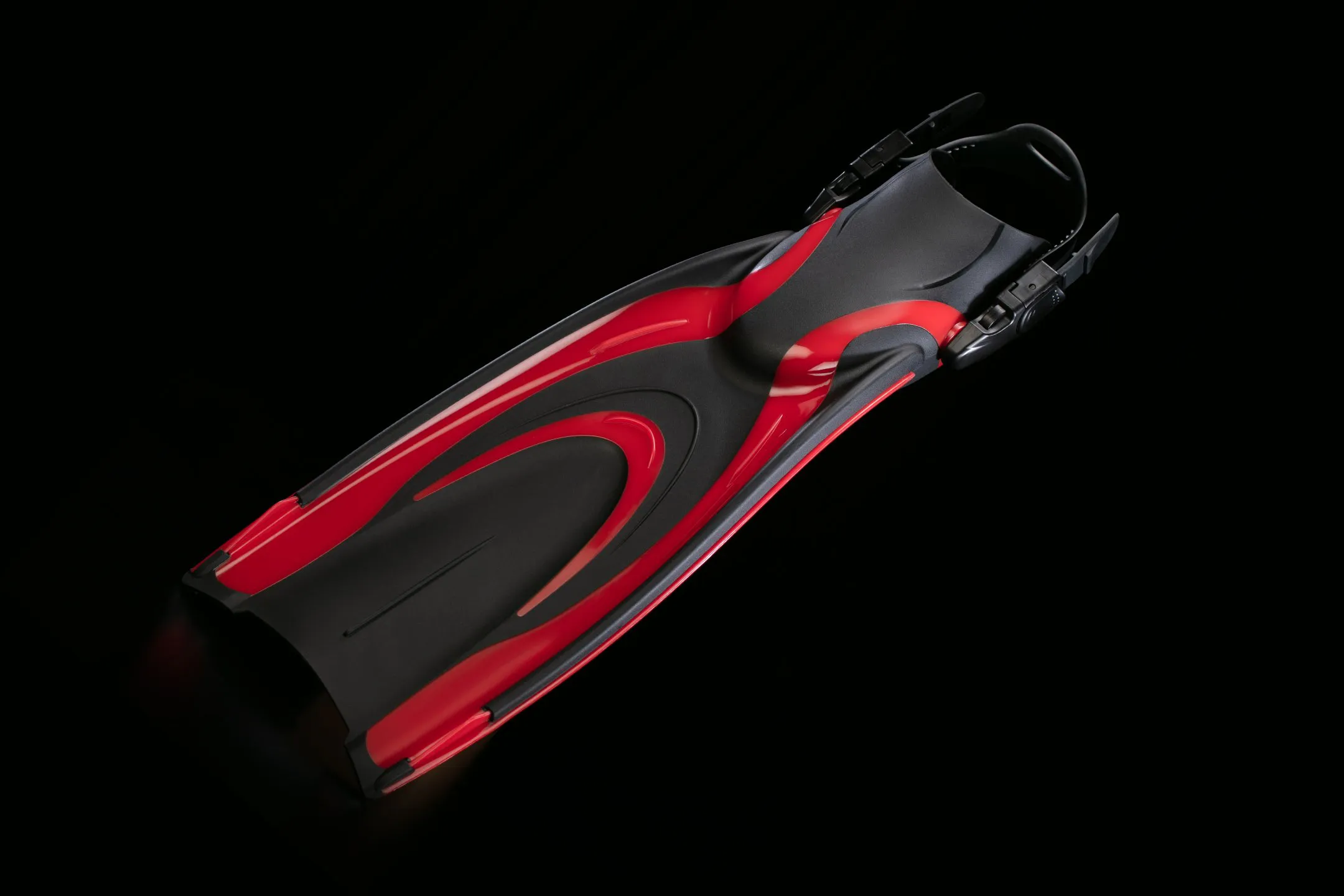 Common fins are slip-on mainly made from plastic, composite materials and rubber. Our plastic fins use a composite of materials that are not only lightweight, but the materials also give full play to elevate the resilience of the ribs, reaching the optimum balance between hard and soft materials. Our self-developed fins were once voted in the press as the fins most worth-buying.
Thanks to our years of experience in the production and mold development of various types of silicone and rubber products, we have helped our customers develop many classic rubber fins which are highly regarded in the market.